2007 G-Town ThrowDown
PDGA C-Tier Tournament
Nov. 24th 2007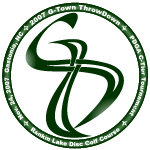 1 Day - 2 Rounds! It's gonna be awesome!
Click here
for the flyer!
Register now to reserve your spot!

elcome!! Thank you for visiting the home of the Gaston Disc Golf Club! We hope you like our site!
We are proud to announce some great news for disc golf in Gaston County, North Carolina!
As of Wednesday, February 22nd, the 1st course in Gaston County was opened at beautiful Rankin Lake Park in Gastonia, NC near the intersection of I-85 and Hwy. 321! The course is currently 18 holes, with an brand new back 9 installed in late August. Hole #1 starts right in front of the clubhouse, check it out!
Check out our Courses page for more details!
We also have a great discussion forum, where members and guests can talk about club business, course plans, events, discs, and other things. Click the spinning disc to check it out!
If you would like to join the club as a paid member, click here. If you would like to make a donation to the course fund, click here. We now accept PayPal, credit cards, paper and electronic checks.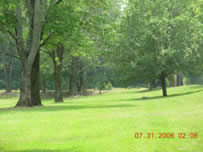 Thanks again to Chuck Dellinger, Parks & Rec. Director for City of Gastonia, as well as the entire Parks & Rec. Committee for their enthusiasm and willingness to let us use a portion of their beautiful park!

We are currently in the process of adding content to all of the sections, so stop back in to check things out as we build and grow.

Q: What is disc golf ?

A: Disc Golf is a sport which has been around since 1975. It is popular across the country, especially in the Midwest and Great Lakes states. It is similar to golf, however instead of a ball and clubs, you throw specially made plastic flying discs - similar to frisbees yet heavier and more streamlined. Instead of a hole in the ground, the object in disc golf is to get the disc into a metal basket on a pole, over which chains are suspended to help slow the disc down.

Q: Who plays disc golf ?

A: Disc golf can be played by anyone, of any age from children to seniors. It is good exercise, but can also be taken at your own pace!

Q: How do you play disc golf ?

A: Let us refer you to a couple of very good explanations of disc golf basics: here and here

Q: Where can you play disc golf ?

A: Check out our Area Courses links to find loads of great places to play.

Q: Where do I buy discs ?

A: Locally, the nearest places with a decent selection of discs are in Charlotte, however you can pick up some discs to get you started at the Sports Authority in Franklin Square. We have links to several great online disc merchants where you can get everything you need to get started, or to fill your bag. We are currently speaking to local merchants about carrying discs.